I'm writing this in a night bus to Chumphon where an early morning ferry will take me and Karolina to Koh Tao - one of the Samui islands. It's so cold in the bus that we've been given blankets. That's a big relief after the Bangkok heat.
I've been there only 2 nights and that's enough. The city is huge, so we've seen only a small part of it.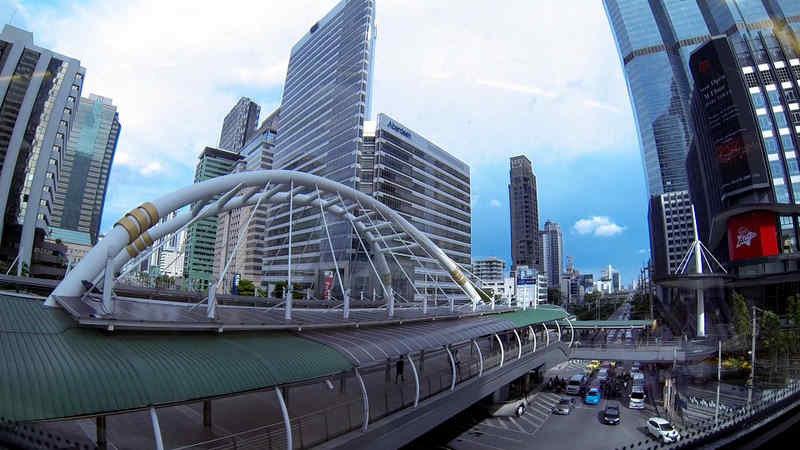 Accommodation
We followed advises for Bangkok newbies and we picked a relatively quiet area to stay - Siam Square. It turned out to be a 'Bangkok Soho' - a place with the biggest and the most expensive shopping malls in Thailand. I'm not into fashion but even if I were, the price of the cheapest Prada socks would ruin the budget for my trip ;)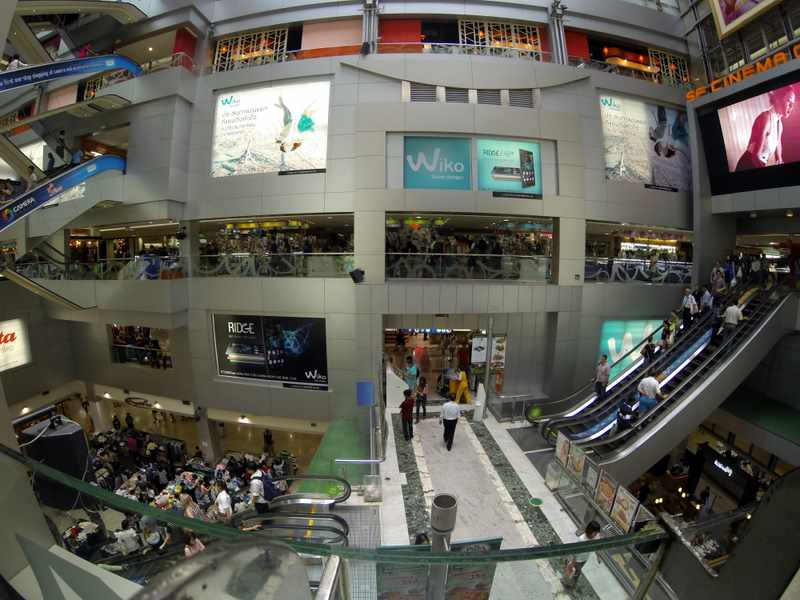 The hostel we stayed was quite pricey, but clean - 900BHT (~£17) for a room with air-con. It was situated 100m from the Sky Train which I used to get to the river and then using a boat service I could easily get to the old town.
Food
I won't forget the first meal in Thailand. Wasted, after the long journey we found some nice-looking bar with air condition. I decided for some thai soup with beef and noodles. While waiting, we observed rats gently running on the street. Then I got chicken instead of the beef. The taste was good but it changed when I noticed the biggest cockroach I've seen in my life was running gently on the floor.
Lessons learned, don't eat in nice looking bars. The following food experiences were less exciting. Street food is really good but not everywhere. The food stalls are everywhere but the smell is sometimes making your hunger disappear.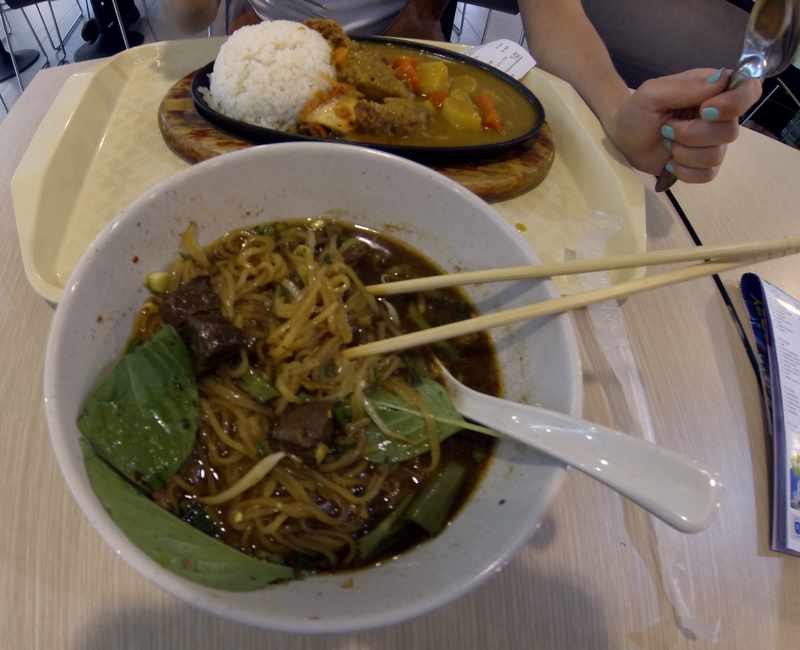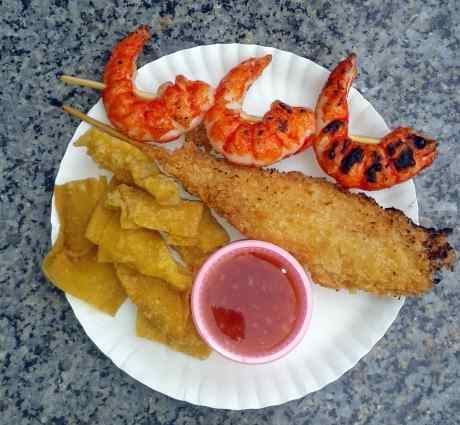 And here is a Pitaya - a dragon fruit. It has kiwi consistency and it's even sweeter than kiwi.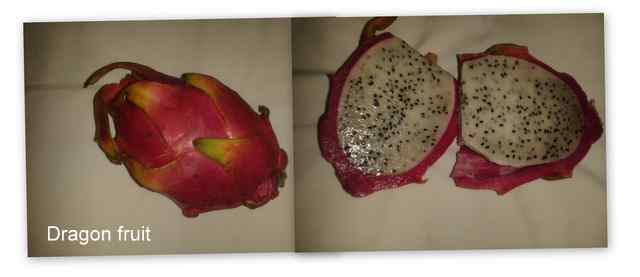 Prices
This is the most interesting part. You can eat dinner for 40-100BHT (1-2 pounds) but ingredients for this dinner in supermarket cost a lot more. I've been to Tesco Lotus and some other retail food market to check prices and these are comparable to UK! For example:
100% Juice - 85BHT
a big natual yoghurt - 120BHT
Fruits (kg) - 50-100BHT
1.5L water - 40 BHT
Local beer 0.5L - 60 BHT
Rate: 110 BHT ~= 2 GBP ~= 12 PLN
More prices you can check here
I think (and hope) these prices are for Bangkok only.
Sightseeing
The are many temples but I've seen only the Wat Phra Kaew (Temple of Emerald Buddha) and Wat Pho (Temple of Reclining Buddha) and few districts.


The main problem with sightseeing is that your curiosity have to compete with the heat and after few hours it will be defeated anyway. So the best strategy is set off early, have a siesta in the lunchtime and then go out again.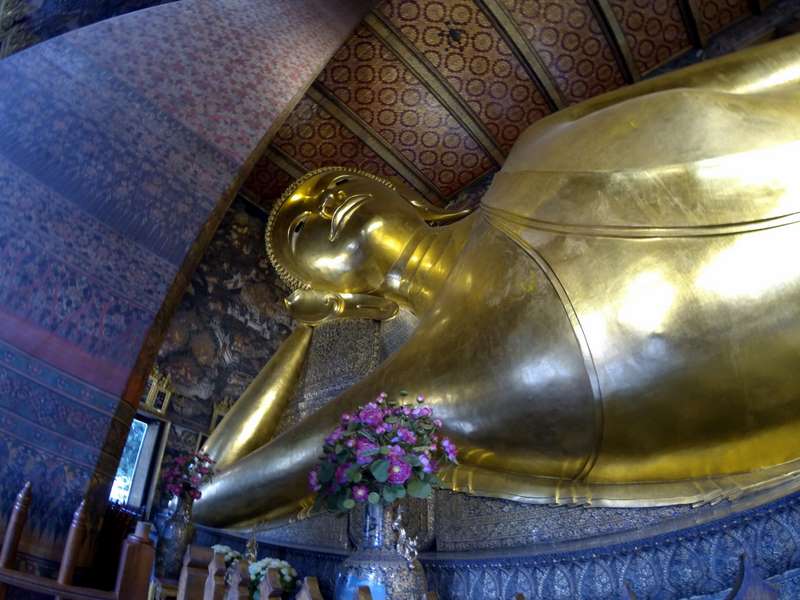 Watch out, some temples require to hide legs and arms. You can melt on the sun :)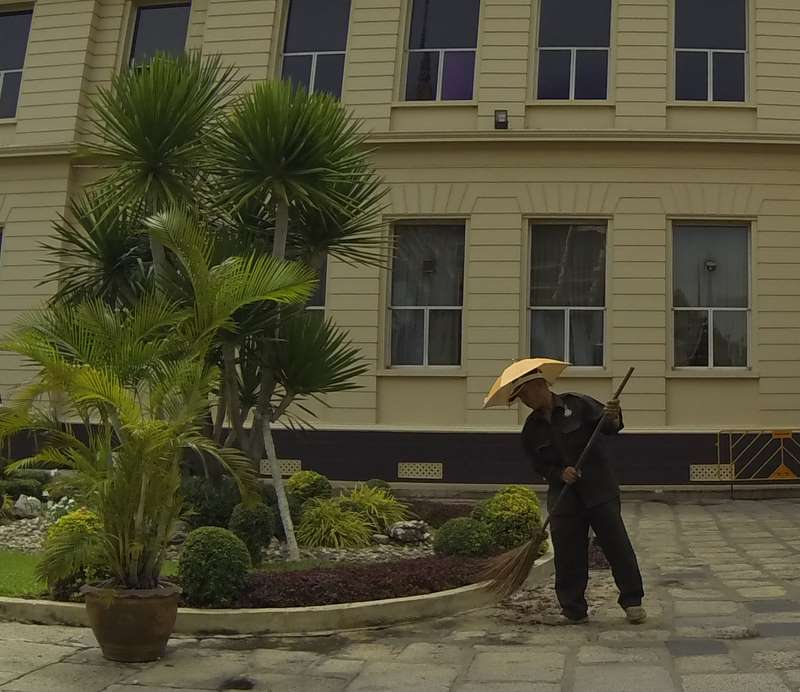 China town was interesting just to see and go, while Khao San Road was vibrant and enticing. We visited this well-known backpacker village on the last day when we were waiting few hours for the bus to get out of Bangkok. Everything was considerably cheaper than every place we had visited in this city.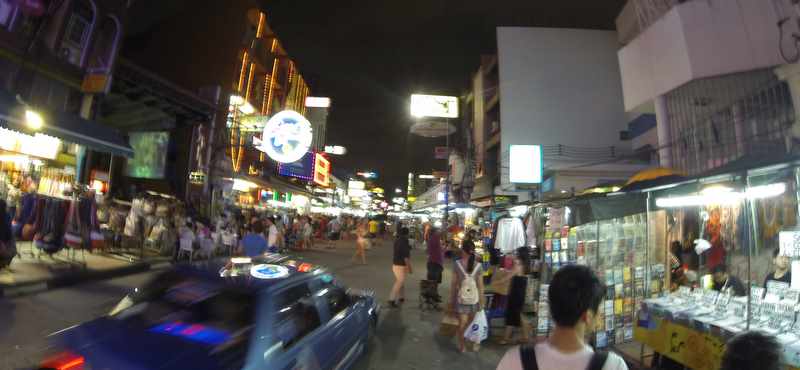 Of course, everybody is trying to sell you something but they are not pestering as in Arabic countries.
The class struggle
The most expensive hotel in Bangkok is 6-star Hotel Kempinsky (polish sounding name). The night stay in royal apartment costs $10,000. There are many luxury brands in Emporium Shopping Centre.
And there are many places where expensive western restaurants and hotels meet extreme poverty.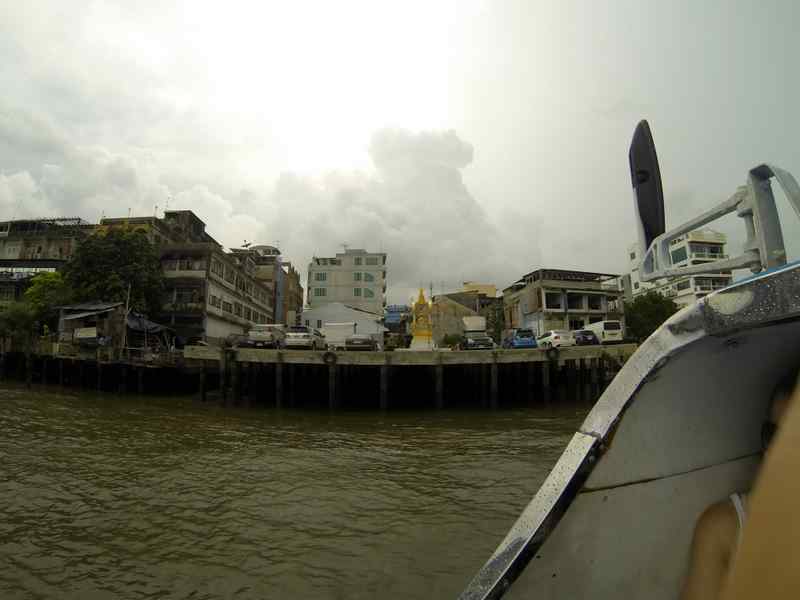 And everywhere you go, you see poor people coming from rural North or elsewhere just to make a living. They earn few bucks a day selling fruits and cheap souvenirs from China. You can see 'social inequalities' everywhere. But what would they do if they had to pay 50% taxes like in western countries?
I don't want to talk about something I have blurry idea about, so if you're interested you can keep reading here
---
Bangkok left us a bit tired but under impression. The skyscrapers, modern Sky Train, old mysterious temples, weird street food, the citizens - all in contrast. It must be seen to feel it.