Travelling in low season has its pros and cons. There are far less people travelling so you can enjoy deserted quiet beaches but to get to some of the islands is more expensive and time consuming. But hey, it's Thailand - there are services for everything and only your pocket size limits your travelling abilities.
Getting here
So we faced this problem when we asked a "what time is a ferry from Koh Lanta to Koh Lipe?". We got an answer "sure, there is a ferry but it's running from November to March and we have June". But hey, it's Thailand so there are services even for small groups of low-season backpackers.
Normally we could pay 600 baht for a boat and do it in 6 hours. The other option was to buy a magic joint ticket for consecutively:
a bus to Trang bus terminal (including two ferries)
a bus from Trang to Pak Bara
a pickup from Pak Bara outskirts to a ferry port (on a picture below)
a speedboat from Pak Bara to Koh Lipe

It took 10 hours and 1200 baht per person (23 pounds) to reach the final destination.
The price didn't include ridiculous fees for the pier entrance in Pak Bara (20 baht) and a boat taxi (50baht) in Koh Lipe from a floating pier to the island.
The speedboat
Unforgivable part of the journey was the speedboat cruise from Pak Bara to Koh Lipe (3 hours long).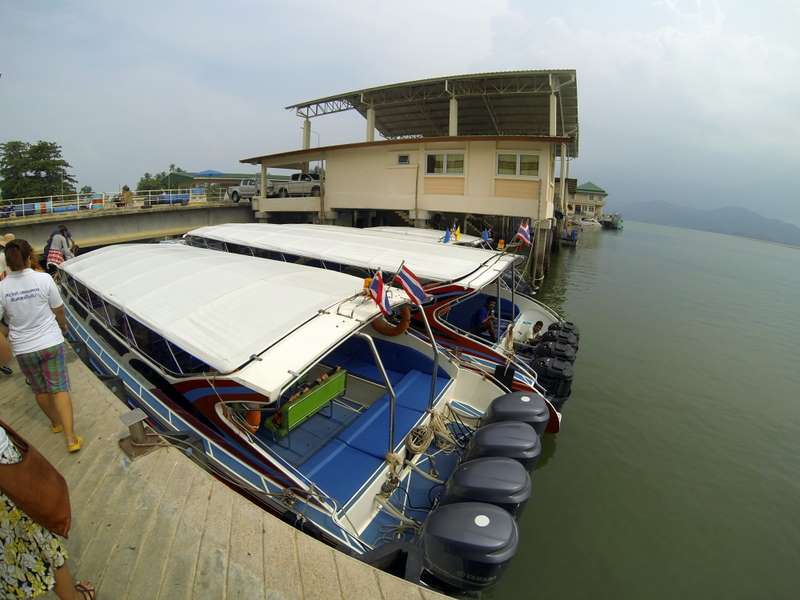 A tropical storm caught us soon after departure. As a result huge waves accompanied us all the time.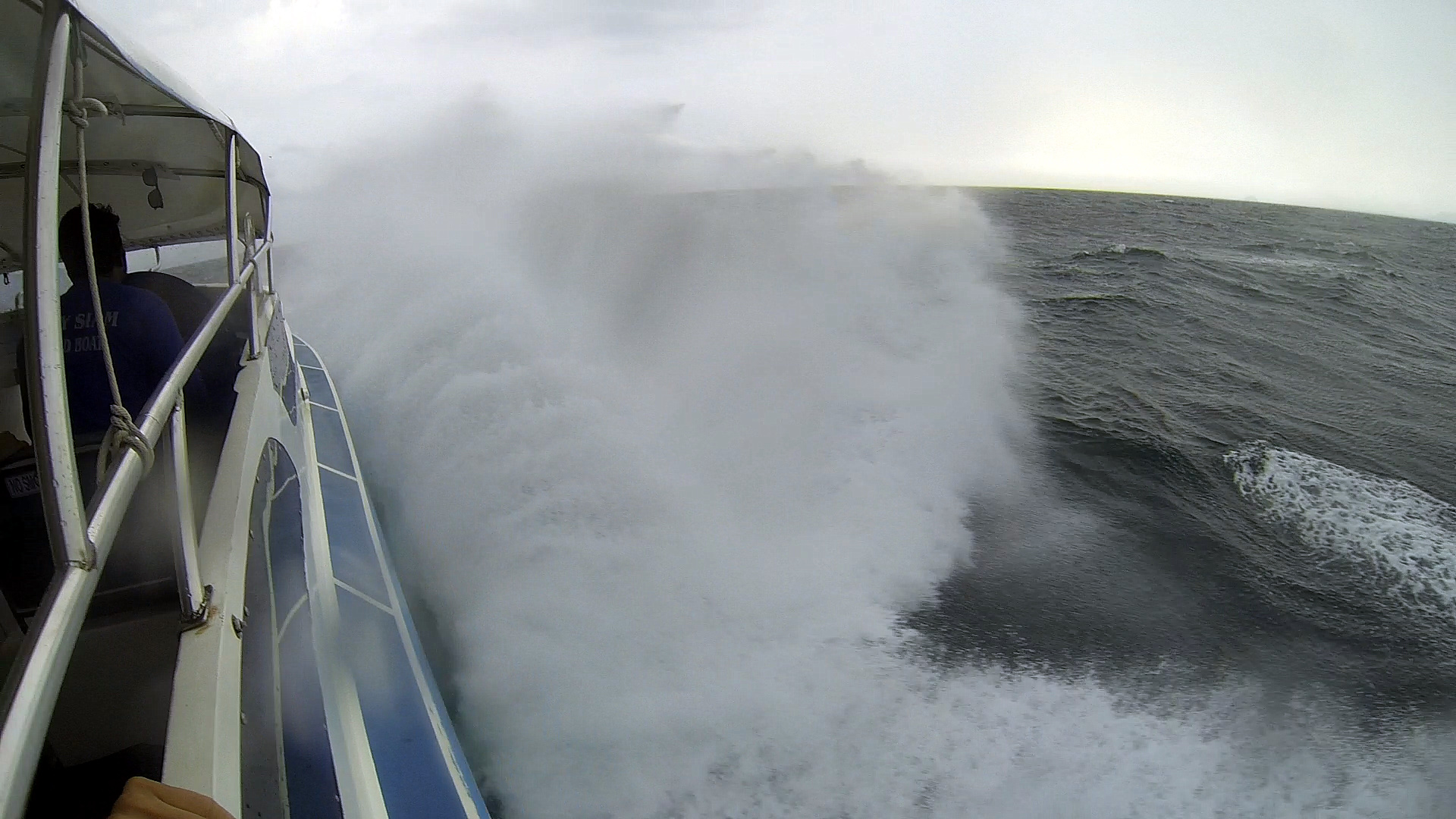 The speedboat has a pretty light construction and the extreme ocean conditions we faced made me very unsure about reaching the destination.
People laughing in the beginning started throwing out after a while. Luckily, the sea calmed down soon and we arrived the destination after 3 hours.
Activities
Koh Lipe is very small, you can walk through the island in 10 minutes.


In the heart of the island lays a walking street. It's a place of the best deals for your chicken massanam or green curry soup. Literally we were only showing up there to eat dinner. I recommend Rainforest and its backpackers' lunch (2 sides lunch for 100 baht). One of the staff member is a dog sitting by a bar.

All the rest of the time we haven't been eating and sleeping we were snorkelling!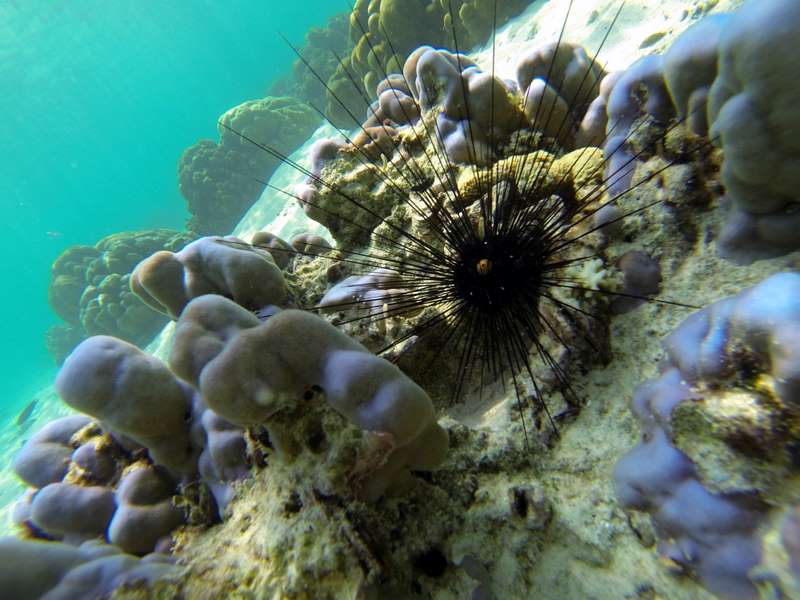 This island is great for snorkelling thanks to very clear water and the reef available from the beach.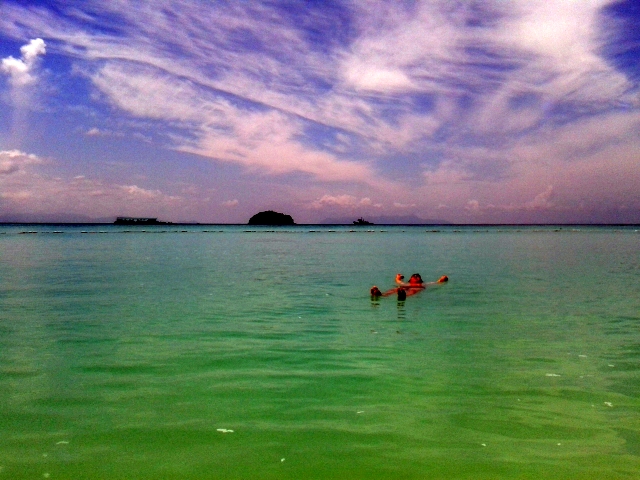 Kayak expedition
The big island majestically appearing in the background is Koh Adung. I've rented a kayak and ordered an expedition to this island. This was the best decision in the world.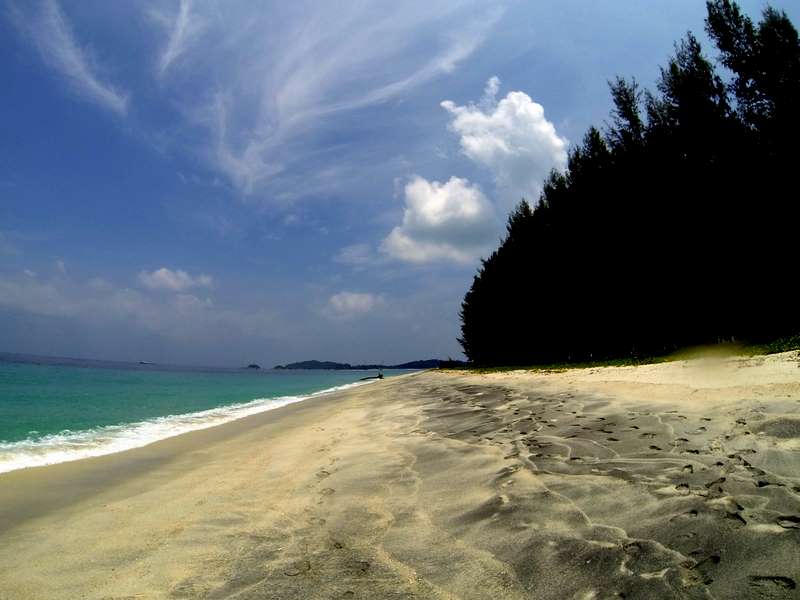 The island is part of national park and that's probably the only reason it hasn't been transformed yet into a loud tourist mini hell.
I've heard a story from a local guy, that somebody has put a hotel on that island. When the king knew about it, he ordered to expropriate this land for a private summer house for his daughter.
Walking around
In the last day there was a full moon which means there was extremely low tide. We tried to walk around the island passing the rocks from the water side. But the tide started to rise so we turned and found ourselves among the island's jungle.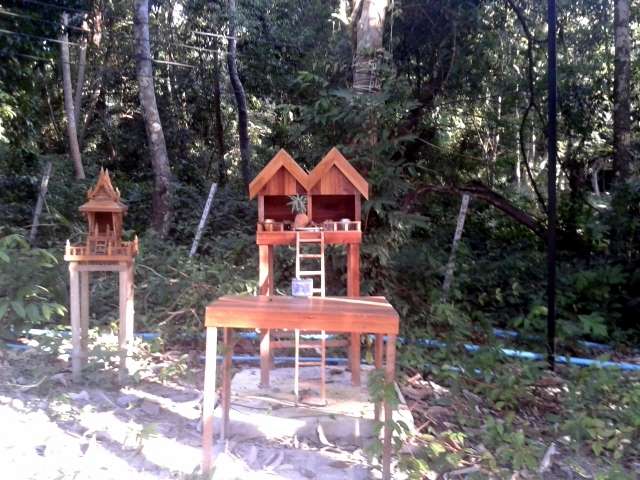 These mini altars you can find basically everywhere in Thailand. In the center of Koh Lipe there is a main altar in a fountain.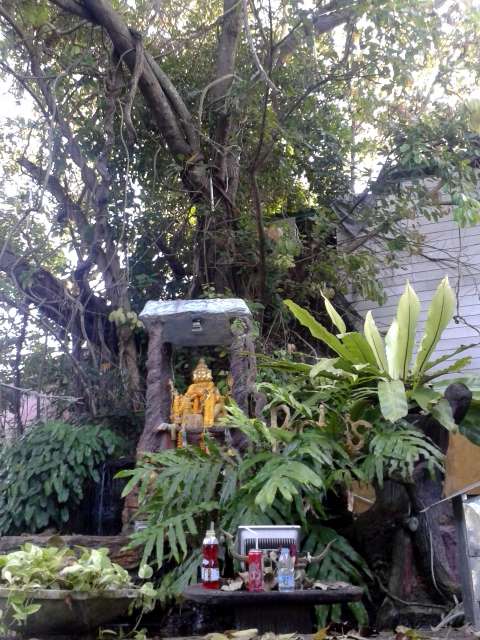 Local people believe in ghosts and spirits and they give food and drinks to get good karma. They don't know physics nor vaporizing effect so they believe the ghosts are drinking liquids from bottles. But the question remains: if you were a ghost would you choose coca cola or a fresh water from the fountain?
And again, once you get to the back of the shiny resorts you can see how local people live.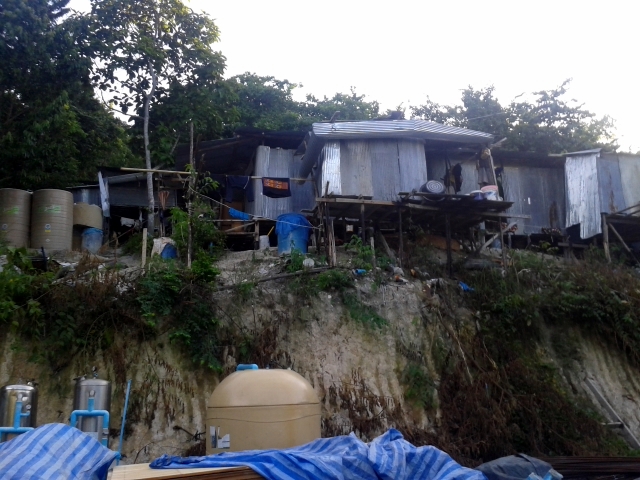 One the other side of the road they were building a new european style building (a new guesthouse?)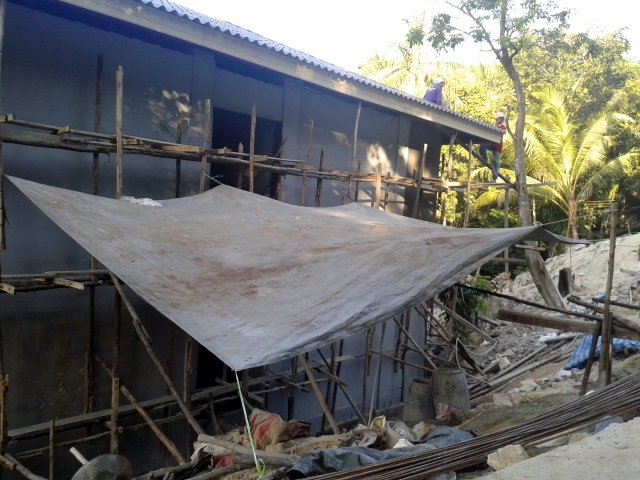 But there are also quiet beautiful places. Like a deserted part of sunset beach which we stumbled upon at the moment of... guest what: sunset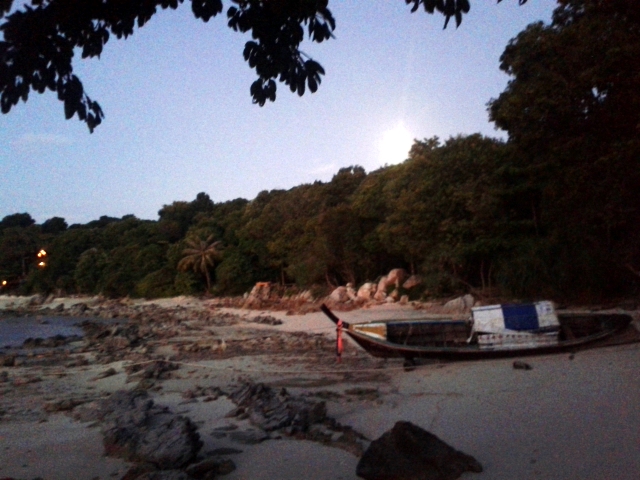 Koh Lipe was the only island I've been to in Thailand that deserved the name of paradise.